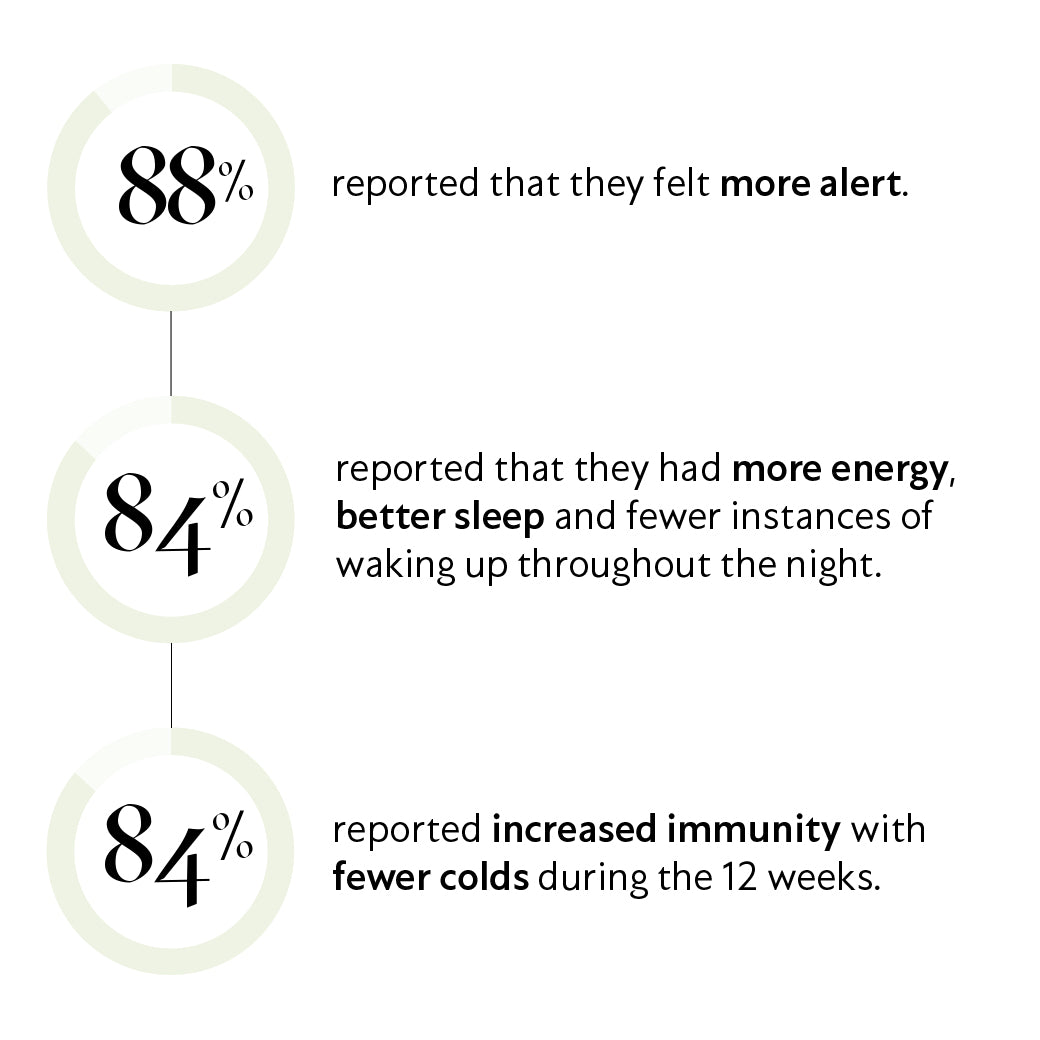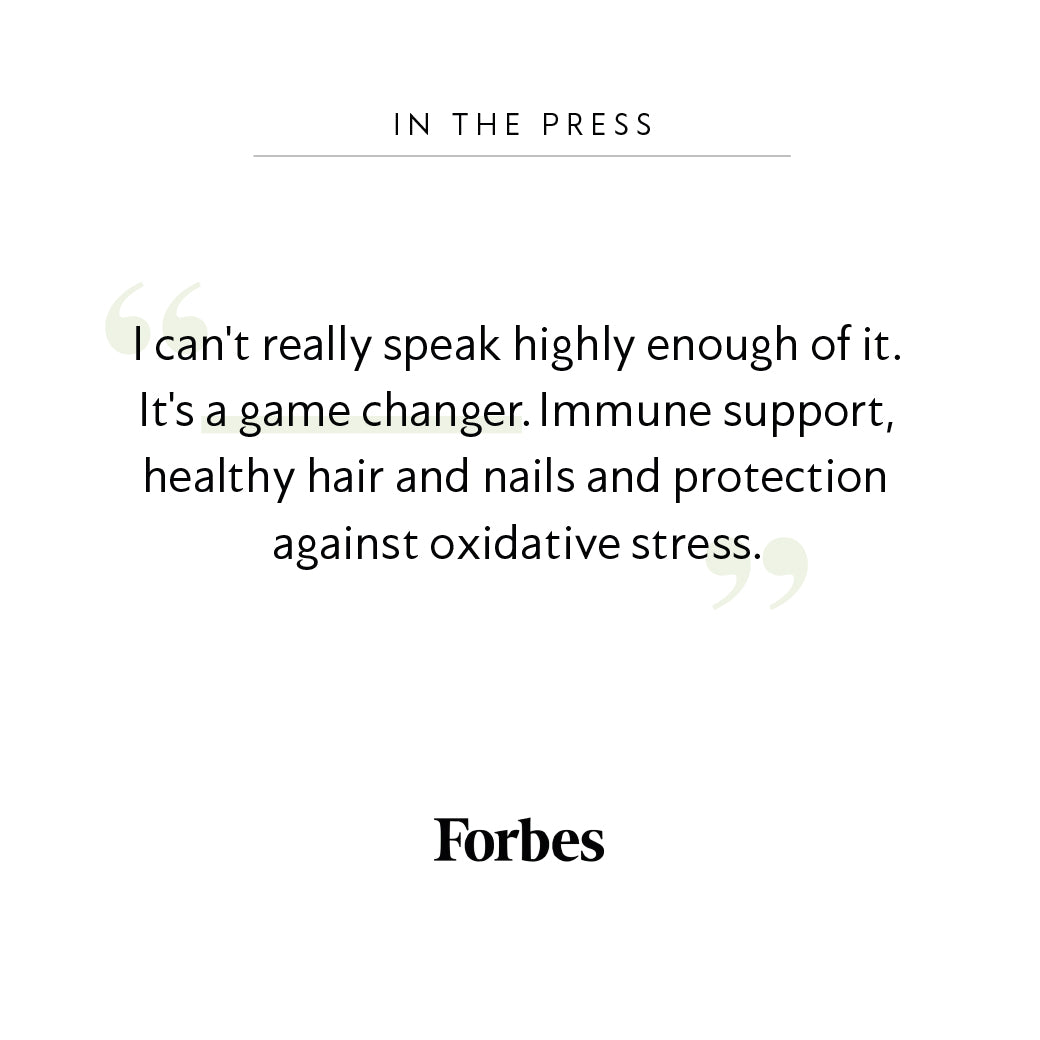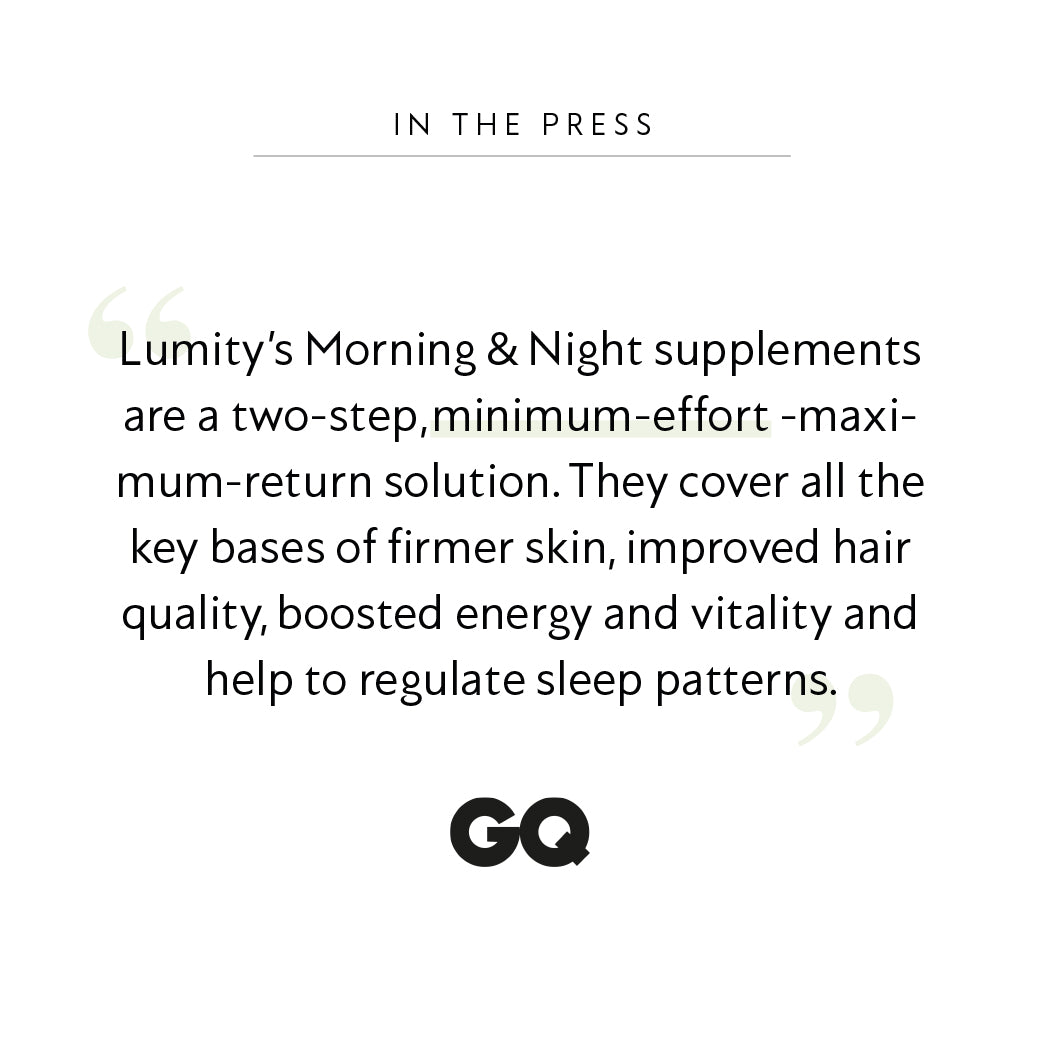 Morning & Night Male Supplement
Our clinically-tested, premium supplement supports your strength and wellness with the right nutrients at the right time. This award-winning formulation is designed to optimise your health and redefine the way you age. 
✓ 92% reported improved skin with fewer wrinkles & increased hydration as well as glossier hair and stronger nails*
✓ 88% felt more focussed & alert*
✓ 84% reported more energy, better sleep, increased immunity & improved emotional balance*
* Respondents in a double blind, placebo controlled, independent clinical trial
Choose options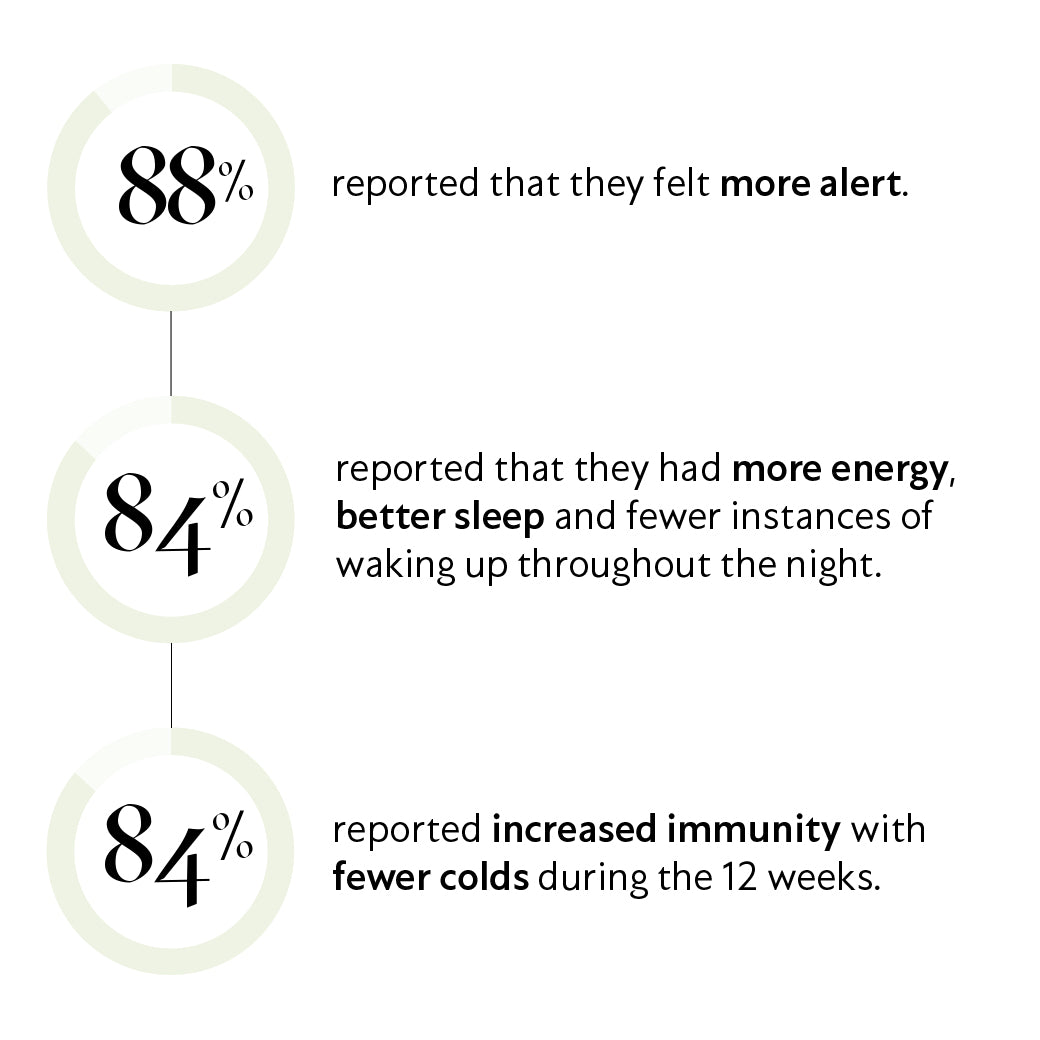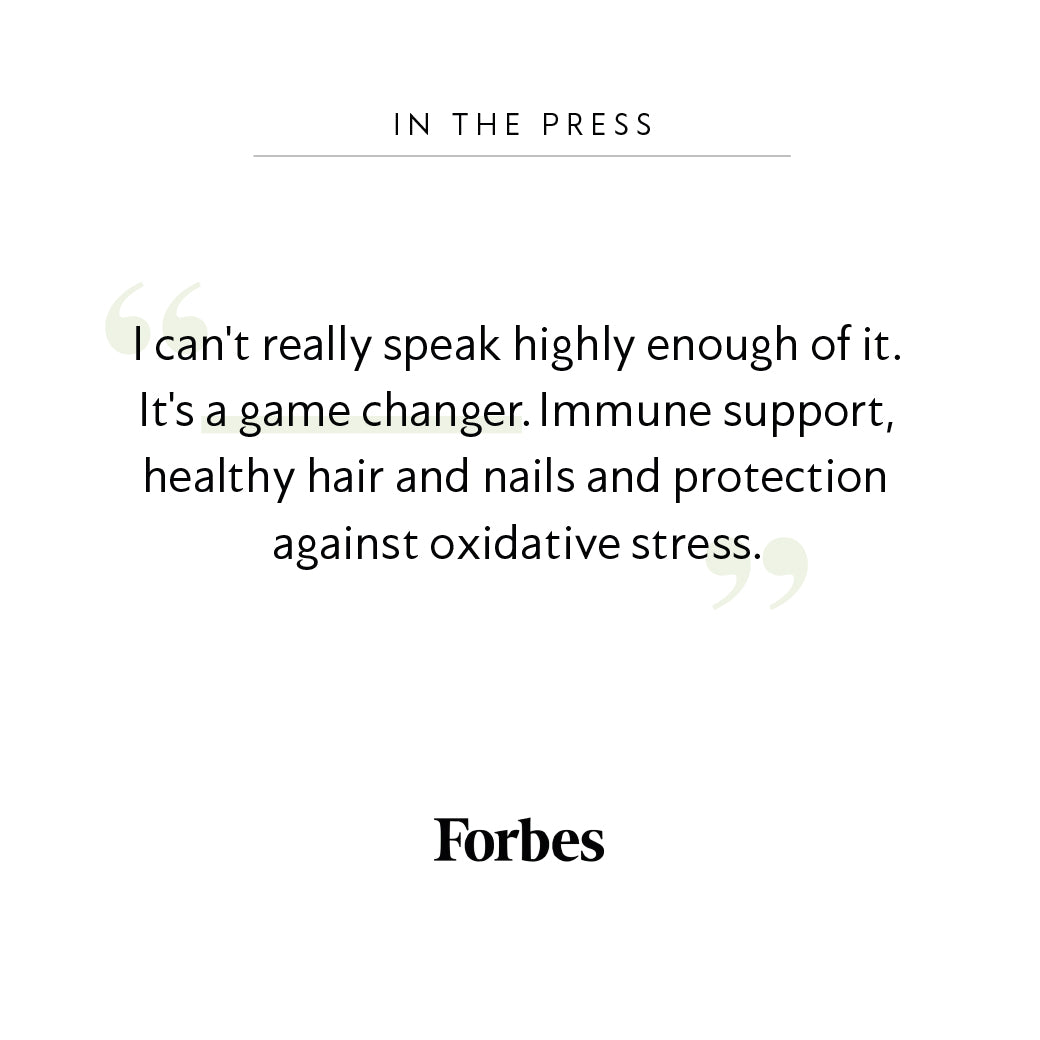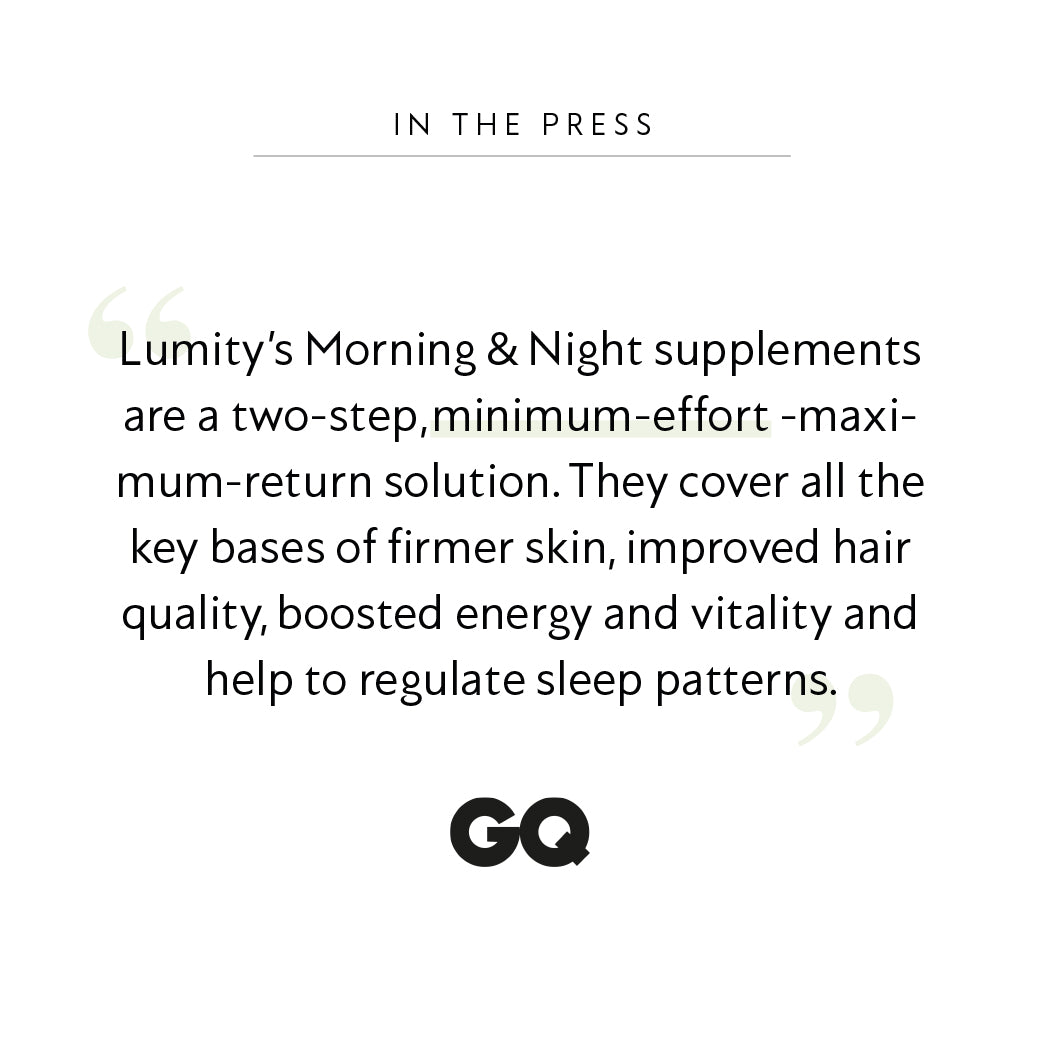 The Benefits
Designed to complement and harness the body's Circadian Rhythm, Lumity's unique Morning & Night formula works to harness the different natural cycles of the body. The Morning softgels target the energetic awake cycle of your day, and the Night softgels target the regenerative and repair qualities of your sleep cycle.
Proven Results
The Lumity Morning and Night supplement has undergone rigorous independent clinical trials to ensure maximum efficacy. Lumity commissioned an independent, placebo-controlled, double-blind clinical study conducted on 50 participants aged 35-65 over 12 weeks. Results were recorded at 0, 4, 8 and 12 weeks. By week 4, there was 'statistically significant preference for the supplement over the placebo'.
92%
noticed improved skin with fewer lines and wrinkles and increased hydration, glossy hair and strong nails.
88%
reported that they felt more alert.
84%
reported that they had more energy, better sleep and fewer instances of waking up throughout the night.
84%
reported improved emotional balance.
84%
reported increased immunity with fewer colds during the 12 weeks.
Morning & Night Customers, Real Reviews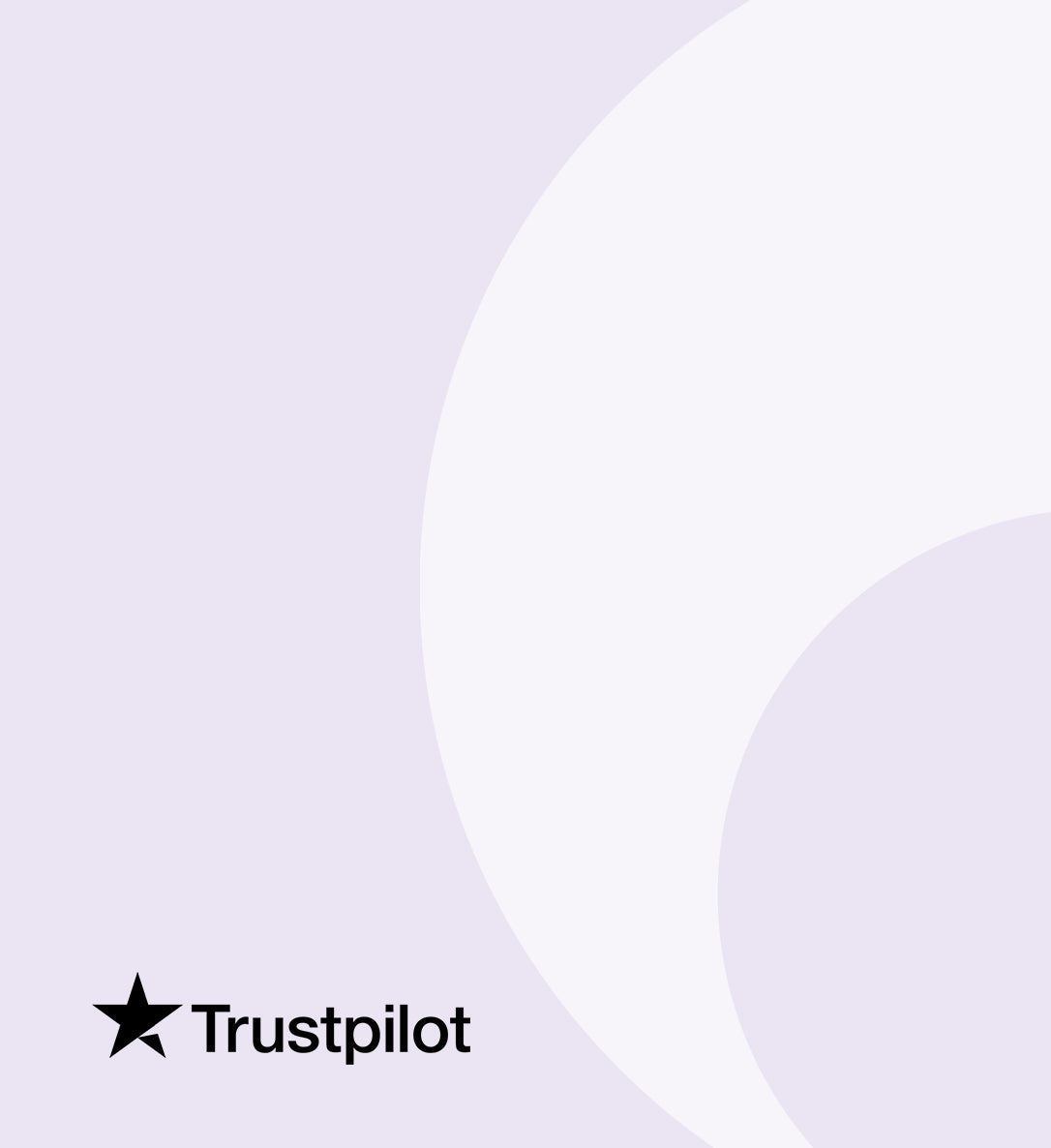 Abe
Lumity Customer - review via Trustpilot
A lot has improved ever since using these supplements. During the day I have more energy and at the night I sleep so much better, to the point of deep sleep. I train all day - in the morning doing press-ups alongside other work, so at night, recovery matters most. Most multivitamins aren't sufficient enough for recovery I've noticed and can even go against your health if not used with caution. It's a miracle product and I recommend if you care about your health and want to optimise both your HGH and performance, you should perhaps buy this.
Morning & Night Female Customer
Need to know
How long do I need to take Lumity for before I see / feel benefits?

Whilst some customers see benefits within the first few weeks, we recommend a minimum commitment of 12 weeks in order to see tangible benefit. With continued use, these benefits are sustained and the signs of ageing are reduced.
How many Lumity supplements should I take?

Lumity has been formulated with the average adult male's recommended daily intake of nutrients in mind. For that reason, we recommend you take four Morning softgels when you wake up and four Night softgels at the end of your day.
Are the supplements suitable for Vegetarians or Vegans?

Currently, our softgels contain bovine gelatin as the current vegan alternatives are not robust enough to contain our more fragile formula. We are pleased to say that our innovative Booster range is vegan-friendly.
Will Lumity help with stress?

Cortisol, the primary stress hormone, increases sugars (glucose) in the bloodstream, enhances your brain's use of glucose and increases the availability of substances that repair tissues. Dietary factors that help balance cortisol levels include magnesium, omega-3 fatty acids and zinc, all of which can be found in our Morning softgels. In addition, sufficient sleep can help to balance cortisol levels as these are inversely proportionate to the release of Human Growth Hormone during sleep. This hormone repairs and regenerates tissue while cortisol breaks down proteins and fatty acids to increase glucose levels in the blood. Our Night formulation contains l-arginine, l-lysine and l-glutamine. These three amino acids taken before sleep help to restore youthful levels of HGH release.