Testing live theme product
Lumity Morning and Night is a revolutionary two-step formula designed to stimulate the production of the body's natural ageing defences. Working in harmony with the body's circadian rhythm to help restore vitality and youthfulness by improving energy, sleep quality, immune support, skin health and more...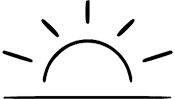 Morning
Take 3 softgels at the start of your day. The Morning capsules support your body during the day whilst it is in active mode. Designed specifically to boost energy, immunity, and skin radiance; they clear out toxins, repair oxidative damage and protect DNA.
Consumer trials
Lumity commissioned an independent, placebo-controlled, double-blind clinical study conducted on 50 women aged 35-65 over 12 weeks.
noticed improved skin with fewer lines and wrinkles and increased hydration, glossy hair and strong nails.
reported that they had more energy and better sleep.
reported that they had more energy and better sleep
noticed a significant improvement in skin hydration
Real people, real stories
share your story @lumitylife
Ruby Hammer - Make Up Artist

"I have been taking Lumity Life for years now... it is an amazing holistic system for your inner and outer beauty and health. Taking care of your hair, skin and nails as well as supporting my immune system, muscles, bones and joints. I take 3 pills in the morning and 3 at night and feel great, even at the tail end of menopause!"
Mika Simmons - Actress & Filmmaker

"Lumity's supplements are all I need to stay vibrant in skin, heart and mind. As soon as I started taking the nighttime supplements - packed with magnesium and collagen renewal enhancers - I immediately noticed I was sleeping deeper and waking up in the morning feeling properly rested and looking vital. I've noticed a vast difference in my energy from the day time supplements, plus they are simply magic for hair and nails. So clever to match the ingredients to what women need most at the start and end of each day. I feel in very safe hands to age gracefully, and naturally, with Lumity - thank you Sara!"
Mary Greenwell - Make Up Artist

"I've been using Lumity morning and Night supplements for a number of years now and I can honestly say I have seen a huge overall improvement whilst taking them. Most notably in the appearance of my skin. Glowing hydrated and supple creating the ideal base for applying make-up. My industry friends love them too, they are easy to take and the benefits are like nothing else!"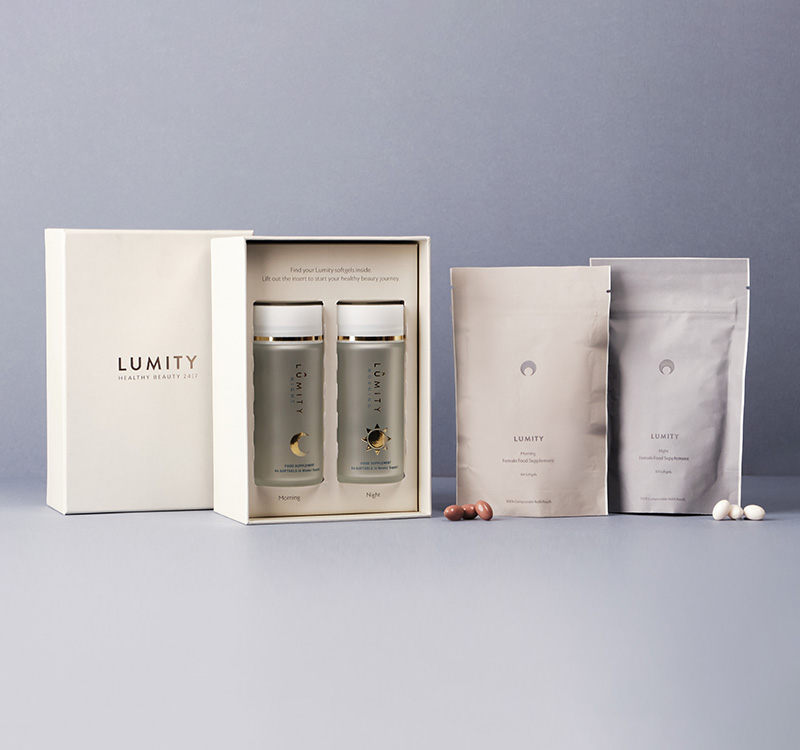 What's in the box
Your Lumity Morning and Night starter kit will include:
Two reusable glass bottles, one for your Morning softgels and one for Night softgels
A 4 week supply of Morning and Night supplements in fully compostable pouches
Month 1
Most customers note an improvement in energy levels, sleep and mental energy including focus and clarity within the first 4 weeks.

Month 2 - 3
Improved skin, healthy, shiny hair and stronger nails are most commonly noted in months 2-3. Stamina, hormonal balance and immune strength should also improve within this timeframe, although results can differ form person to person.

Month 4 + beyond
With continued use, these benefits are sustained and the signs of ageing are reduced, empowering you from within to look and feel your best all day, every day.
Need to know
How long do I need to take Lumity for before I see / feel benefits?
+
How many Lumity supplements should I take?
+
Are the supplements suitable for Vegetarians or Vegans?
+
Can I take Lumity during pregnancy?
+
Will Lumity help with stress?
+
Will Lumity help with menopausal symptoms?
+