5 Ways to Fade Age Spots Naturally
For many women, age spots are a fact of life and a stubborn one at that. But there are natural ways you can fade the brown spots that have taken up home on your skin. 
If you're 40, 50 or beyond and noticed tan or brown spots appearing on your face, hands, arms and shoulders it's possible that they are age spots. 
Despite their name and the time in their life they generally start to appear, they are not caused by ageing itself and are actually the result of long-term exposure to UV rays. 
Although they are harmless, many women are unhappy with the way they look and would rather seek out ways to lessen their appearance.
While there are numerous costly procedures and products, there are also natural ways you can fade them, and you've probably got many of the ingredients you need in your kitchen cabinets already! 
How to prevent age spots
The very best path to getting clear, unblemished skin is to avoid getting age spots in the first place. Of course, this doesn't help women who already have them, but it's important to point out that reducing exposure to the sun is key to lessening the chances of getting age spots later in life. 
So, to ensure you're staying safe in the sun you should not only wear sunscreen every single day rain or shine, but when you're on a sun-kissed holiday, follow these tips:
- regularly apply an SPF of 30 or more - we prefer chemical-free!
- avoid excessive exposure to the sun when it's hottest from 10am - 3pm
- wear a large brimmed hat, sunglasses and a coverup
- take time out to sit in the shade
- don't forget to put sunscreen on hands, the tops of ears and take care of your lips too

In addition to the above, you should also avoid sunbeds at all costs. 

How to fade age spots
1. Lemon
Lemon naturally bleaches and lightens your skin so a regular remedy using the fresh smelling citrus fruit can work wonders in evening out your skin tone as it also oxidises the darkened skin cells. Use this method once a day, every day for eight weeks. 

What you will need:
 - freshly squeezed juice of one lemon
 - cotton ball

Method:
 - dip the cotton ball into the lemon juice
 - gently wipe over the areas with age spots
 - leave the juice on the skin for 10 minutes before washing off with warm water
2. Pineapple
The enzyme in pineapple called bromelain is a mild bleaching agent, so it can lighten the spots. For best results use it daily until you reach your desired result.

What you will need:
 - a piece of fresh pineapple

Method:
 - simply take your piece of pineapple and rub it directly onto the age spots
 - leave on the skin for 5-10 minutes before rinsing off
3. Aloe Vera
These plants can be bought at most local nurseries and because of both their skin-lightening and healing properties, they are gentle enough to use on virtually any skin type.  Aloe Vera also helps remove dead skin cells and encourages new ones to grow. 
While it's best to go with fresh aloe vera from the plant, you can buy it in the bottle too. Like most age spot remedies apply every day. 

What you will need: 
 - aloe vera, either fresh or bottled
 - cotton ball

Method:
 - apply the aloe vera using the cotton ball over the areas of the skin with age spots
 - let it sit for 15-30 minutes before either washing it off with water or it's so gentle you can leave it on your skin
4. Apple Cider Vinegar
Apple cider vinegar doesn't just deserve a spot in your kitchen cupboard, it's earned its place in your beauty regime too, but it can also help reduce the appearance of age spots. Apple cider vinegar helps skin cell turnover so there's more of the lighter skin underneath and less of the darker skin on top.

What you will need:
 - apple cider vinegar
 - cotton ball

Method:
 - simply wipe on the ACV and leave for 30 minutes before washing it off. Just be wary that the vinegar has a high acetic content so it can leave your skin dry. So have your Lumity Skin Nutrients Facial Oil at the ready to nourish and hydrate your skin afterwards.  
5. Vitamin E
Once your age spots begin to fade you want to stop new ones forming so in addition to applying plenty of sunscreen you should apply vitamin E (an active ingredient in Lumity's Skin Nutrients Facial Oil) to your skin after being out in the sun. It will help neutralise free radicals which cause skin damage. 
12 Wise and Inspiring Quotes About Ageing
It might be difficult to embrace the ageing process, but in an era where getting older should be considered a privilege we thought we'd bring positive ageing to the forefront with these inspiring ...
Read more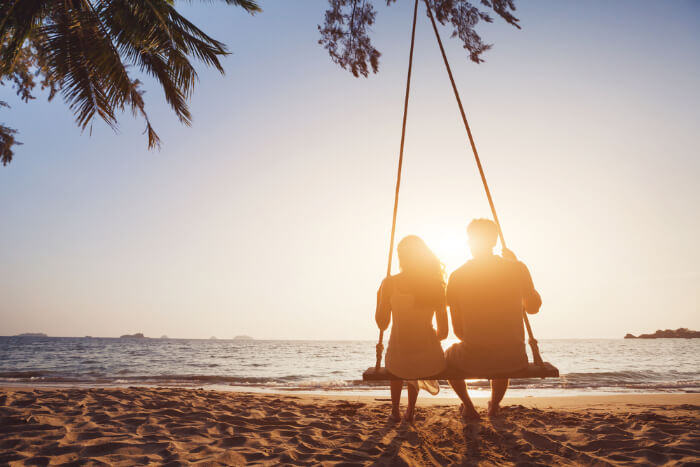 11 Reasons You Should Love Your Age
In the grand scheme of things what are a few wrinkles and a couple of grey hairs when getting older can offer you all of these incredible things? If someone told you they knew how you could be ha...
Read more