How to Build Your Perfect Skincare Routine That's Tailored to You
Getting the right skincare regime is key to giving you the complexion you crave, and so to ensure you are nourishing your skin exactly how you should be there are a number of things you need to do.
While the thought of personalising your skin's beauty routine can be daunting it doesn't have to be, and by following these steps you can make one that works for you quickly and efficiently.
What is my skin type?
First and foremost, you need to determine what your skin type is, because you can't build an appropriate skin care regime if you don't know if it's dry, oily or dull.
You may be able to do this yourself or the answer could be glaringly obvious. But if you're unsure, then a trip to the dermatologist or aesthetician is worth it. A quick and painless consultation will give you the answers you are looking for and they can even advise you as to the sorts of products you should be using. Do be aware that certain products do away with the concept of skin type. Lumity's Skin Nutrients Facial Oil balances the skin's pH, soothes dry skin and balances oily skin.
The products you need in any skincare regime 
No matter your skin type there are some products you simply shouldn't go without. Here are the products you want to ensure you have in your beauty and wellness kit regardless.
Why do I need a cleanser?
Cleansing your skin morning and night is essential to wipe away dirt, grime and makeup. Dirty skin is a breeding ground for bacteria and can leave you susceptible to breakouts. But how do you know which cleanser is the right one for you?
 - Foam cleansers are best for oily skin as they can help remove excess sebum (the oily secretion of the sebaceous glands). Foaming cleansers are gentle too so lessen the chances of skin irritation.
 - Moisturising cleansers work on dry skin to stop it becoming further dehydrated. Cream cleansers are therefore nourishing and add moisture so will help leave skin lovely, smooth and soft too.
 - Micellar waters are ideal for sensitive skin as they help avoid irritating the skin. Micelles are tiny balls of cleansing oil which are suspended in the water so you can use them as a face wash, makeup remover and moisturiser.
-Lumity's 4-in-1 Cleanse Nutrient Rich Skin Saviour is suitable for all skin types and cleanses, exfoliates, moisturises and doubles as a mask. 
Do I need a moisturiser and an oil?
The next step in your tailored skincare regime is moisturising your skin. This is best done immediately after cleansing when your skin is still a little damp to help keep the moisture sealed in.
When you have dry skin it's obvious you want to reach for a nourishing and slightly heavier moisturiser, but when you have oily skin you might even consider skipping out on moisturisers completely. Ditching the moisturiser when your skin is oily is a bad idea though.  This can leave your skin thinking it's dehydrated, and it can go into overdrive to produce more oil and make the skin condition worse.
A lightweight moisturiser is therefore good for oily skin, in fact an oil is a good option for both dry and oily skin types.
An all-natural product like Lumity's Skin Nutrients Facial Oil is a skincare powerhouse with some women feeling it's so nourishing they don't need a moisturiser as well. 
When the skin is replenished with nutrient-rich skincare products it has the support it needs to heal, regenerate and be its healthiest regardless of skin type. 
Why you need sunscreen every day
Sunscreen is the final must on your skincare regime. Everybody needs to protect their skin from the sun's harmful rays every single day, rain or shine. Not only is broad-spectrum SPF imperative to anti-ageing and limiting wrinkles, sun spots and damage but it protects against skin cancer too.
Opt for an SPF between 30-50 and ensure you reapply regularly. If you're concerned about the chemicals in some sunscreens, there are numerous mineral SPFs on the market today which creates a barrier on the skin rather than being absorbed. 
In addition, you can protect yourself further from the sun by wearing sunglasses, protective clothing and seeking shade rather than sitting out at the hottest time of the day.
Products to enhance my skin care regime
Now for the fun part. The basic three products you need in every skincare routine are sorted and it's time to look further at the ones which will tailor yours more specifically to your needs and wants.
There are a multitude of products on the market and you can add as many or as little as you want to your routine. But bear in mind that overloading your skin with too many products can have a negative impact, so be mindful of what you choose and the ingredients in them too.
Toners
A toner will calm and soothe skin and also protect against moisture loss in addition to adding an extra clean after your cleanser. Either spritz it on or swipe gently on your face with a cotton pad. If you have acne-prone skin or you wear a lot of makeup or heavy skin products, then adding a toner to your regime before you moisturise is beneficial.
Serums and facial oils
For added luxury and a serious boost of nourishment add a serum or an oil to your routine. Not only do they hydrate but with consistent use they can help keep skin from unnecessary ageing, brighten its appearance and if, like Lumity's Skin Nutrients Facial Oil, it's packed with antioxidants - like vitamin C - then it can help limit the damage from free radicals too.
External environmental factors such as air pollution and rays from the sun can make your skin age quicker than it should. So, keep it looking its age or younger with a serum or oil.
Exfoliators
To get rid of dead skin cells and help revive your complexion you can exfoliate your skin. Don't be too harsh or you can irritate and damage your skin rather than refreshing it. Start out with a gentle exfoliation once a week and gage how your skin reacts. You may find you need to do it more regularly or simply when your skin is feeling a bit dull.
Lips
Don't forget about your lips! Soft kissable lips look much younger than a dry pout. So, ensure you give them some TLC too. A gentle lip scrub and moisturising balm works wonders and don't forget the SPF for them too. Buffing off dry skin will make it easier to apply lipstick evenly as well and virtually takes no time at all.
Eye creams
The skin around your eyes is incredibly delicate and thin, so this area can become particularly susceptible to wrinkles. For this reason, it's a good idea to care for it with a specially formulated cream for this area of your face. Eye creams contain different active ingredients to assist the skin in different ways.
Crow's feet, dark circles and puffiness can form, and an eye cream can help keep them at bay.
It's not just the product you decide to use either, it's the way you apply it.
A pea-sized amount per eye is enough and then gently dot it around the eyes and under the eyebrows too. Keep patting until it's almost fully absorbed.
Face masks
Indulge in a face mask from time to time. You might look scary, but it can give your skincare regime an added kick! There are clay masks, sheet masks, charcoal masks and all sorts of others that all work in different ways to benefit your skin. For example, a clay mask is great for drawing out impurities and clearing up acne prone skin while you can get seriously hydrating sheet masks for dry skin.
There's pretty much a mask for every skin type, so do your research and discover which one is right for you and aim to elevate your routine once, twice or three times a week.
Supplements
Taking a supplement like Lumity's Day and Night will not only give your skin added nourishment it'll give your overall wellness a boost too. 
Lumity's supplements are formulated to include some of the best vitamins for skin health, helping to keep your skin strong from the inside out.
The list of products you could add to your skincare are endless and as you age, you'll want to rethink some of the products you use to adapt to your changing skin. We like paring down our skincare products to just a few quality ones that work hard and multi-task giving you more value for money. But by paying close attention to your skin you'll be able to make sure your routine perfectly tailored to you and leave you with a healthy, glowing complexion.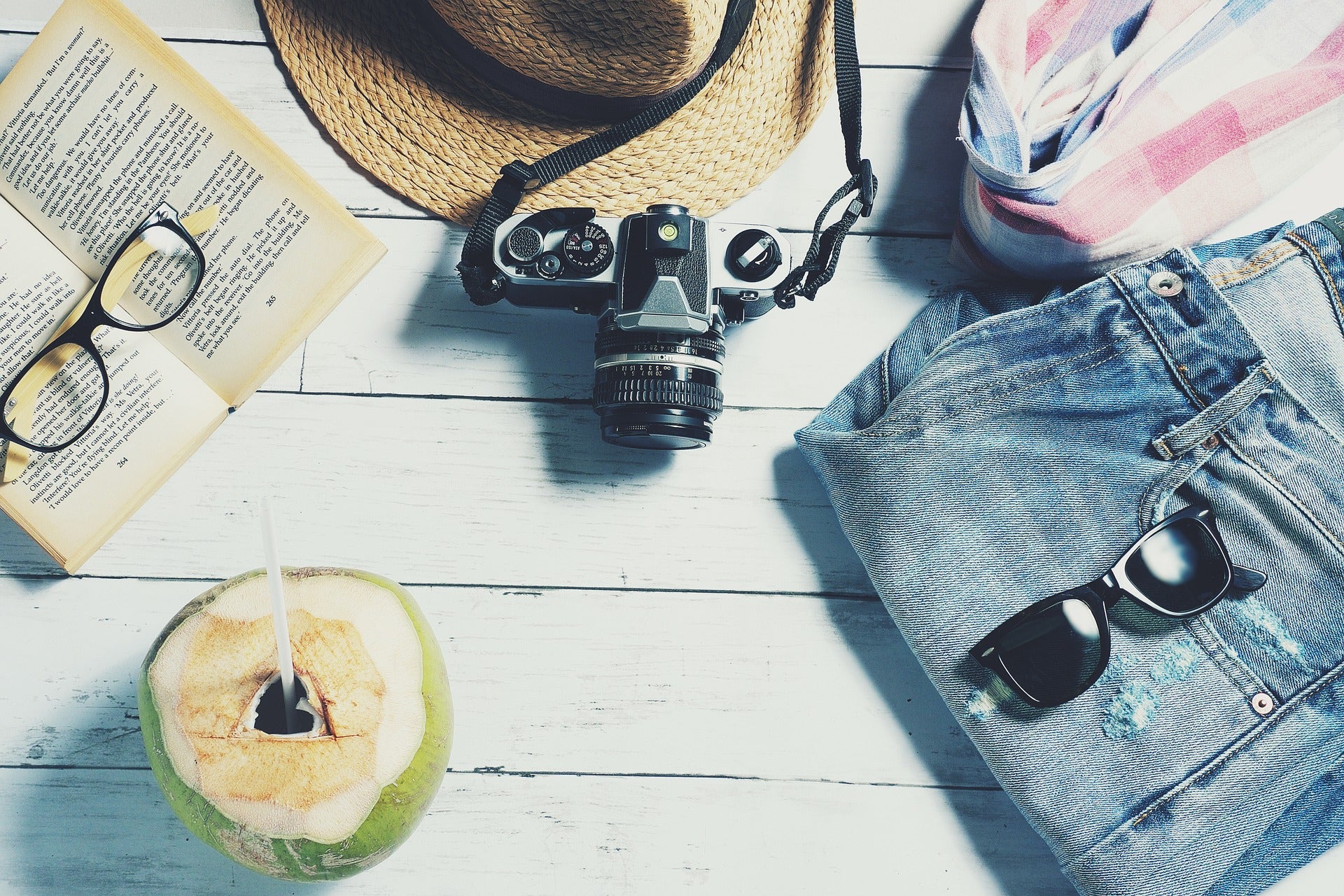 Itchy, dry skin can be a nightmare and make you feel self-conscious too. But there are some simple ways you can keep skin smooth, moisturised and nourished.
Read more