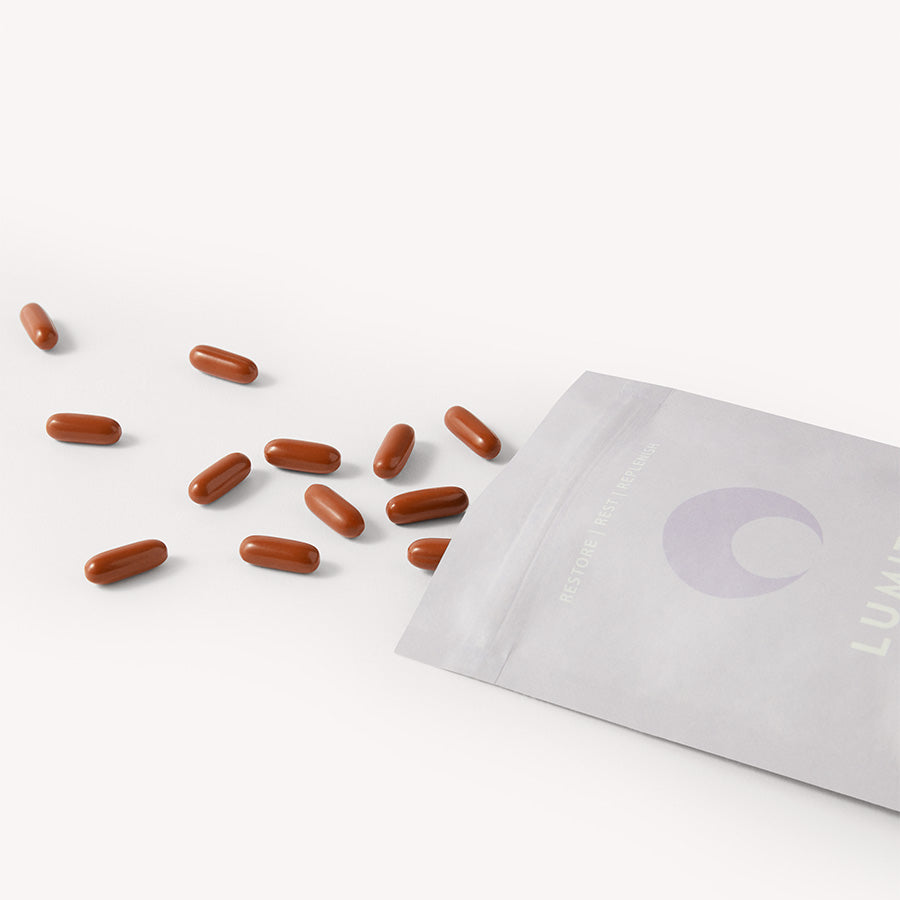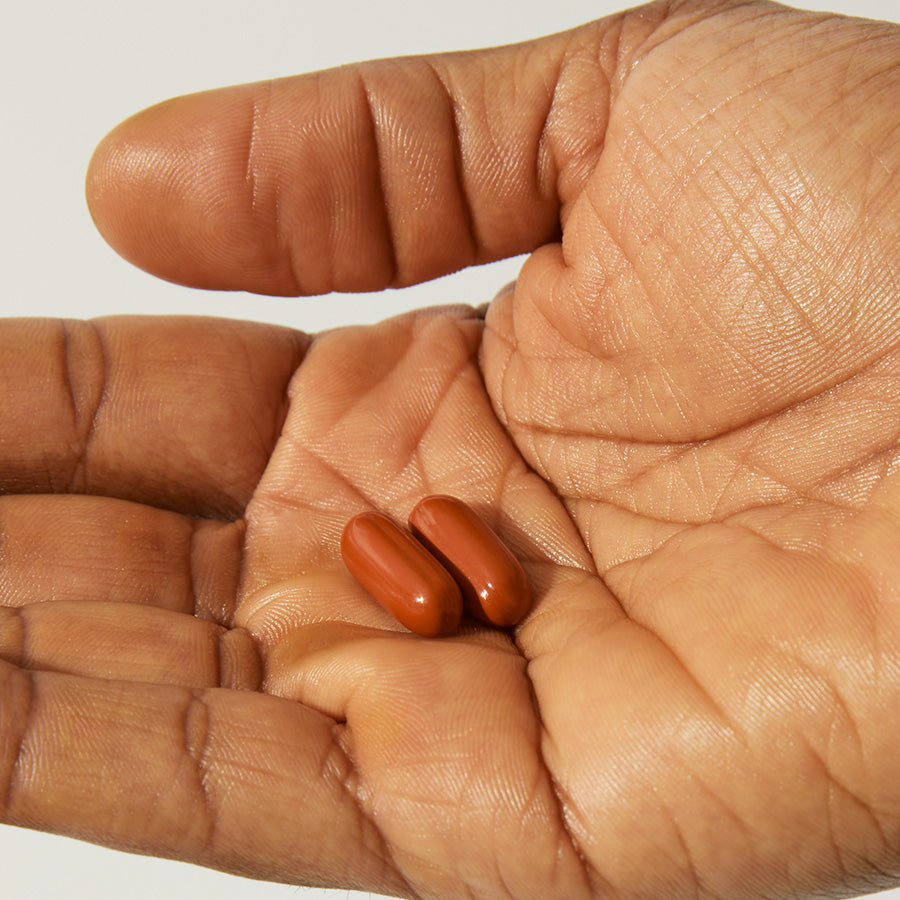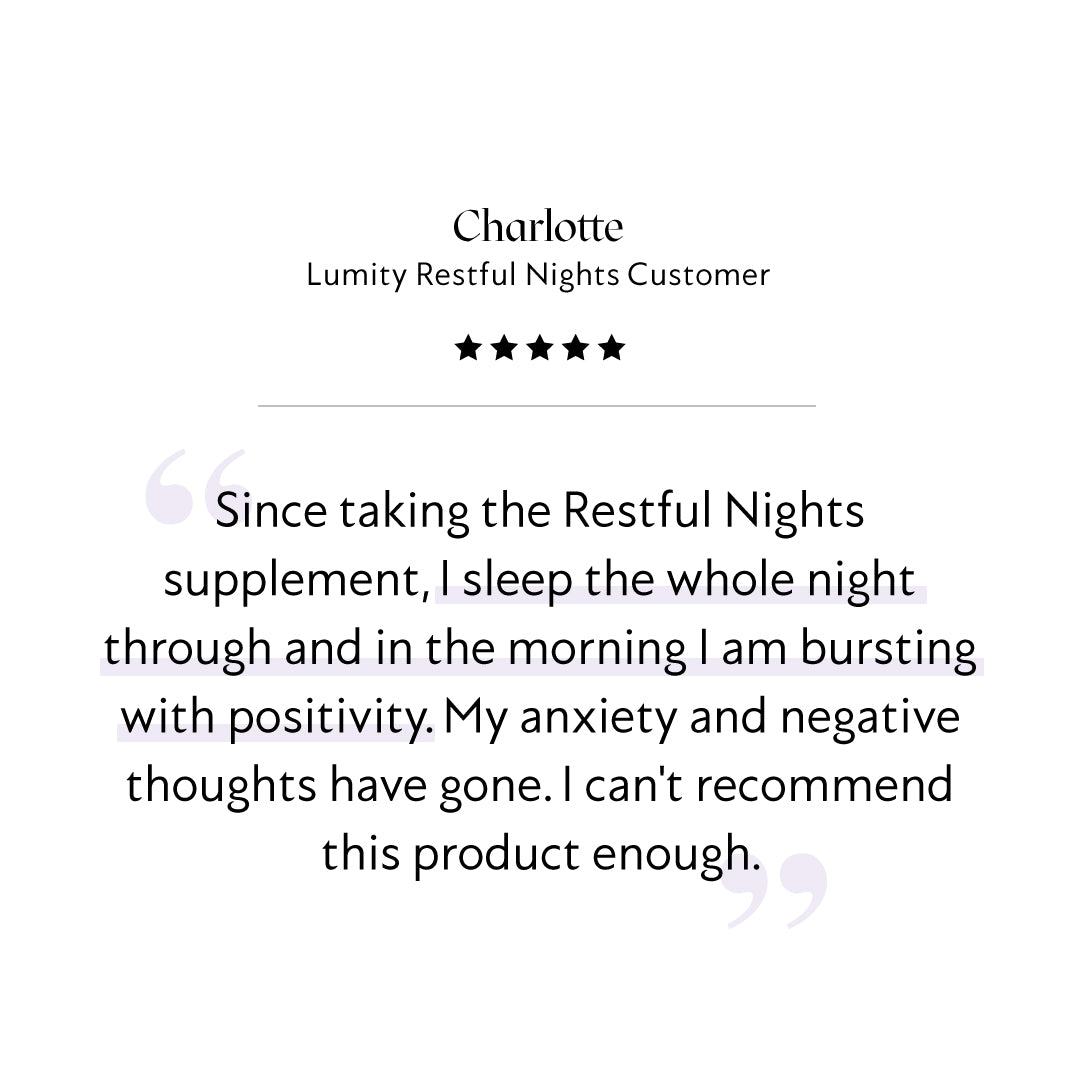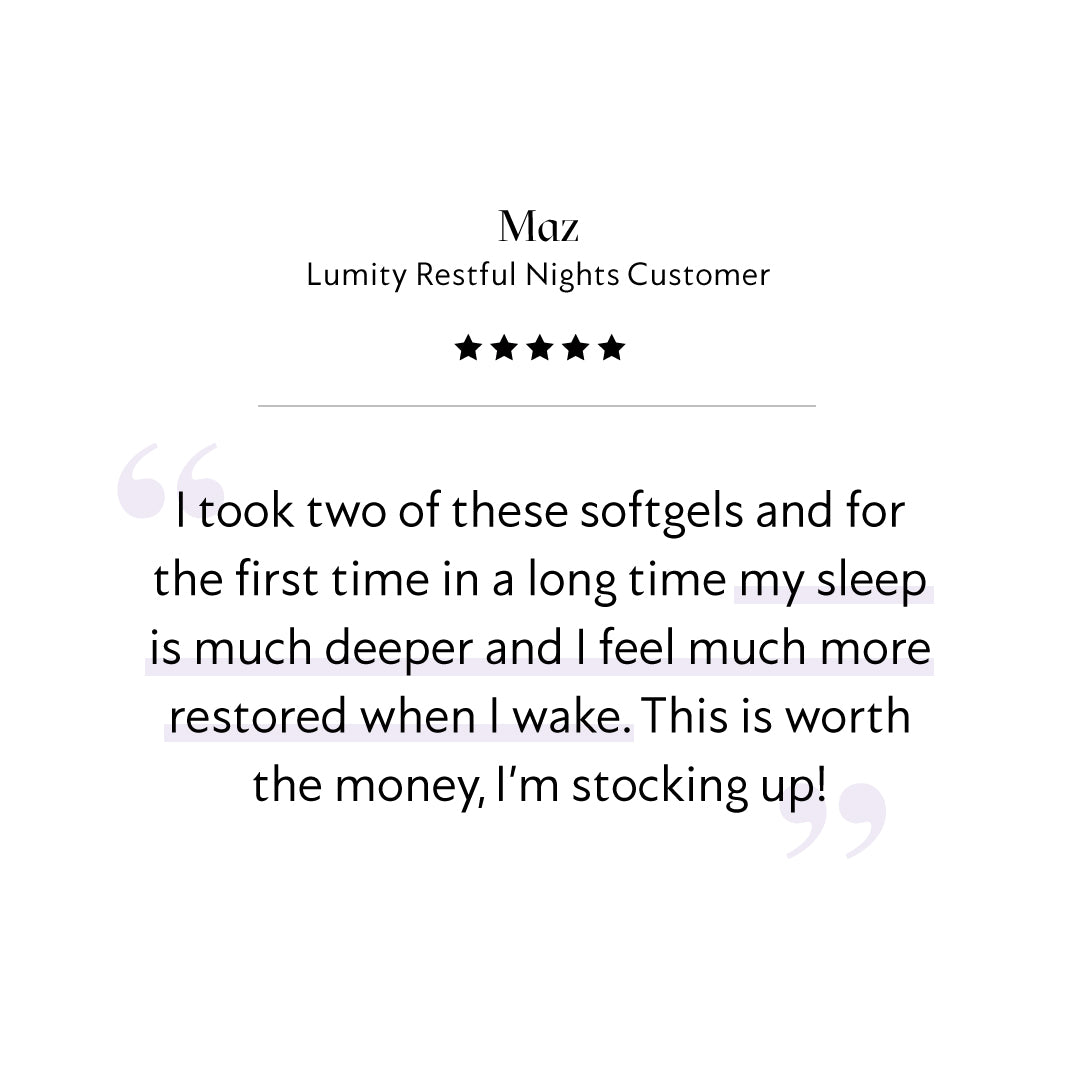 Restful Nights
Our best-selling Restful Nights supplement has been scientifically-calibrated, using naturally derived ingredients, to help you consistently get the best night's sleep possible. Designed to support you to fall asleep more easily, achieve a deep sleep throughout the night, and wake feeling fully replenished and restored, Restful Nights is the perfect addition to any bedtime routine.
Buy now
Choose options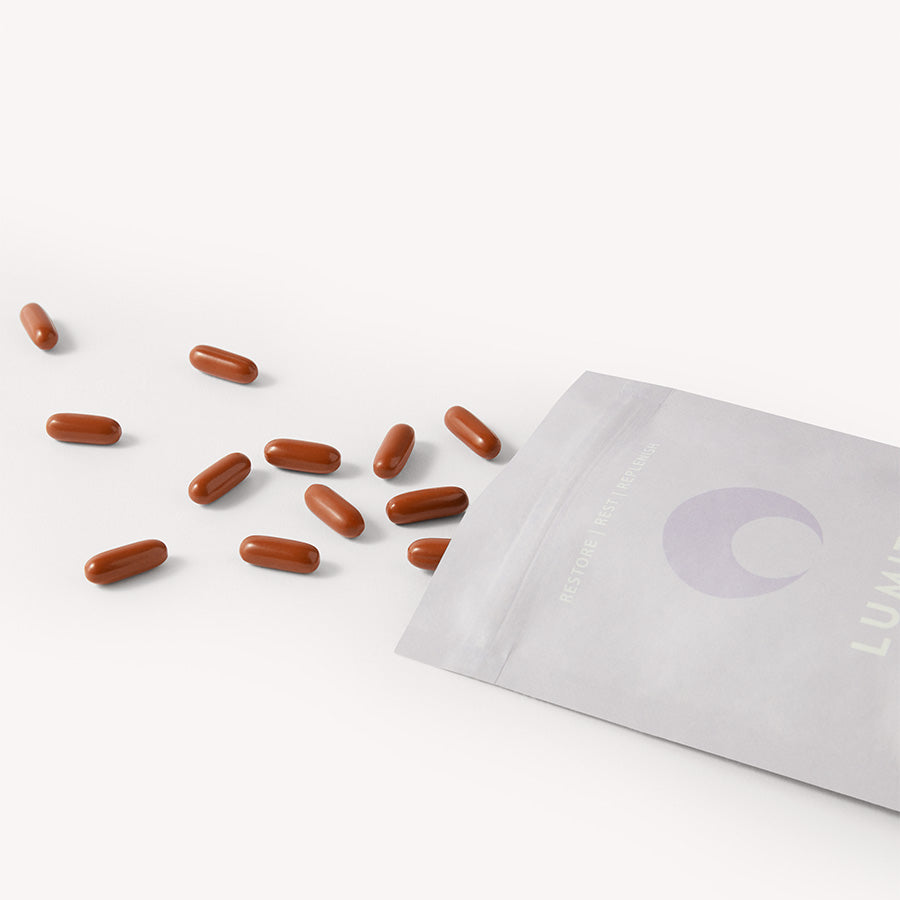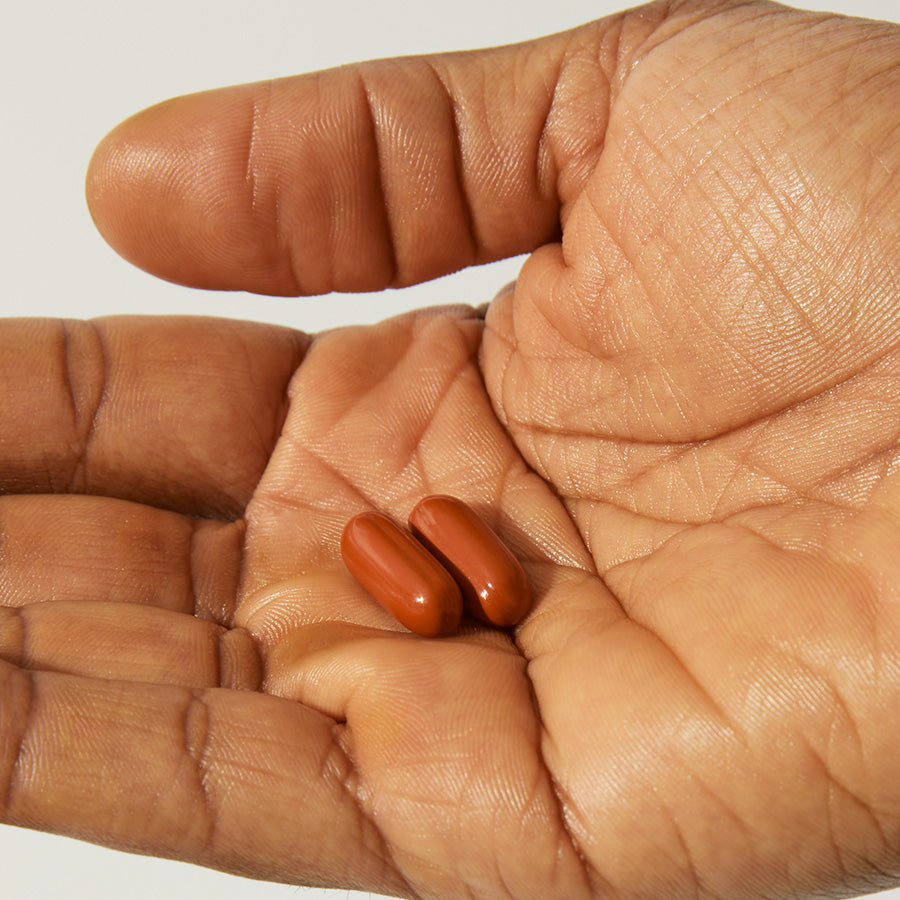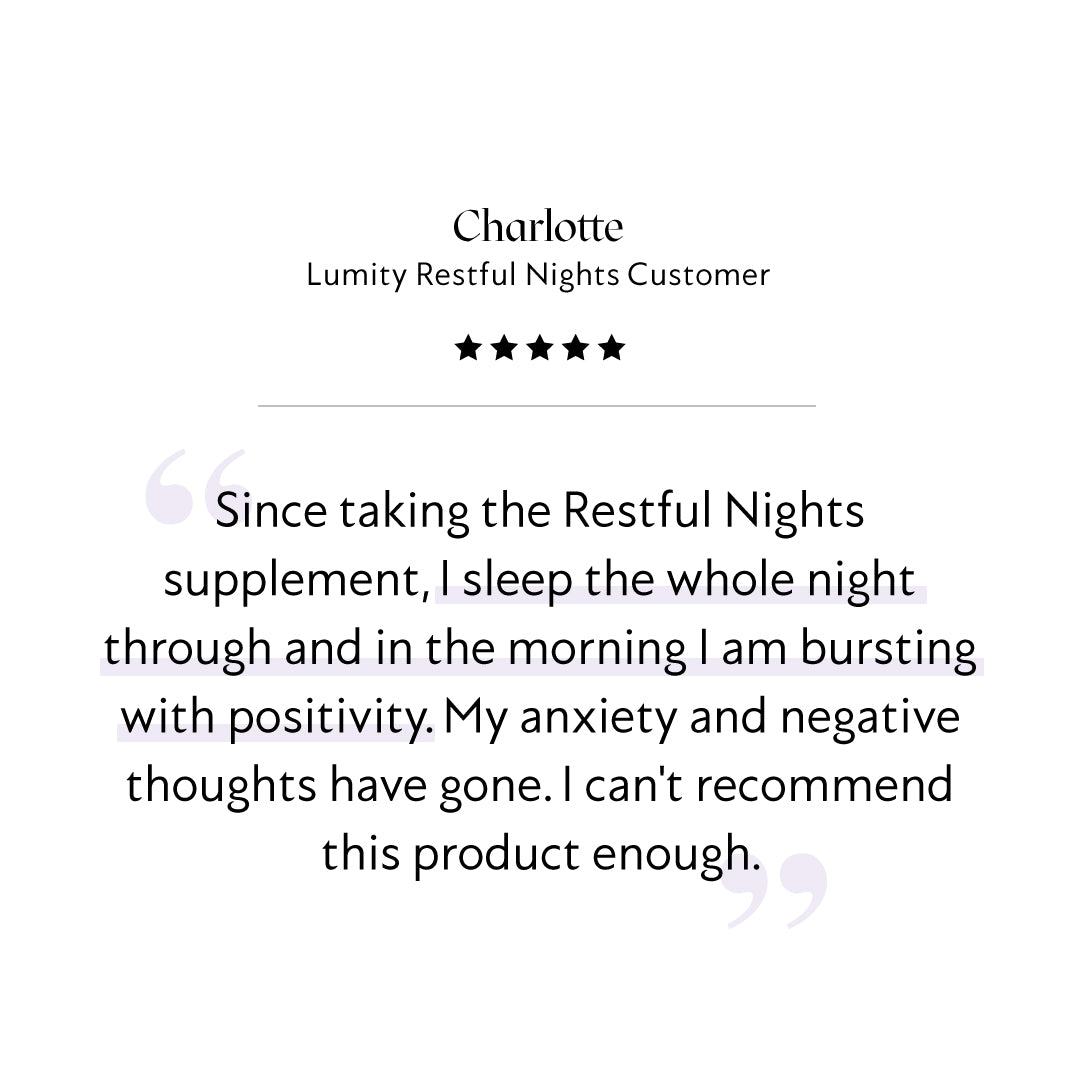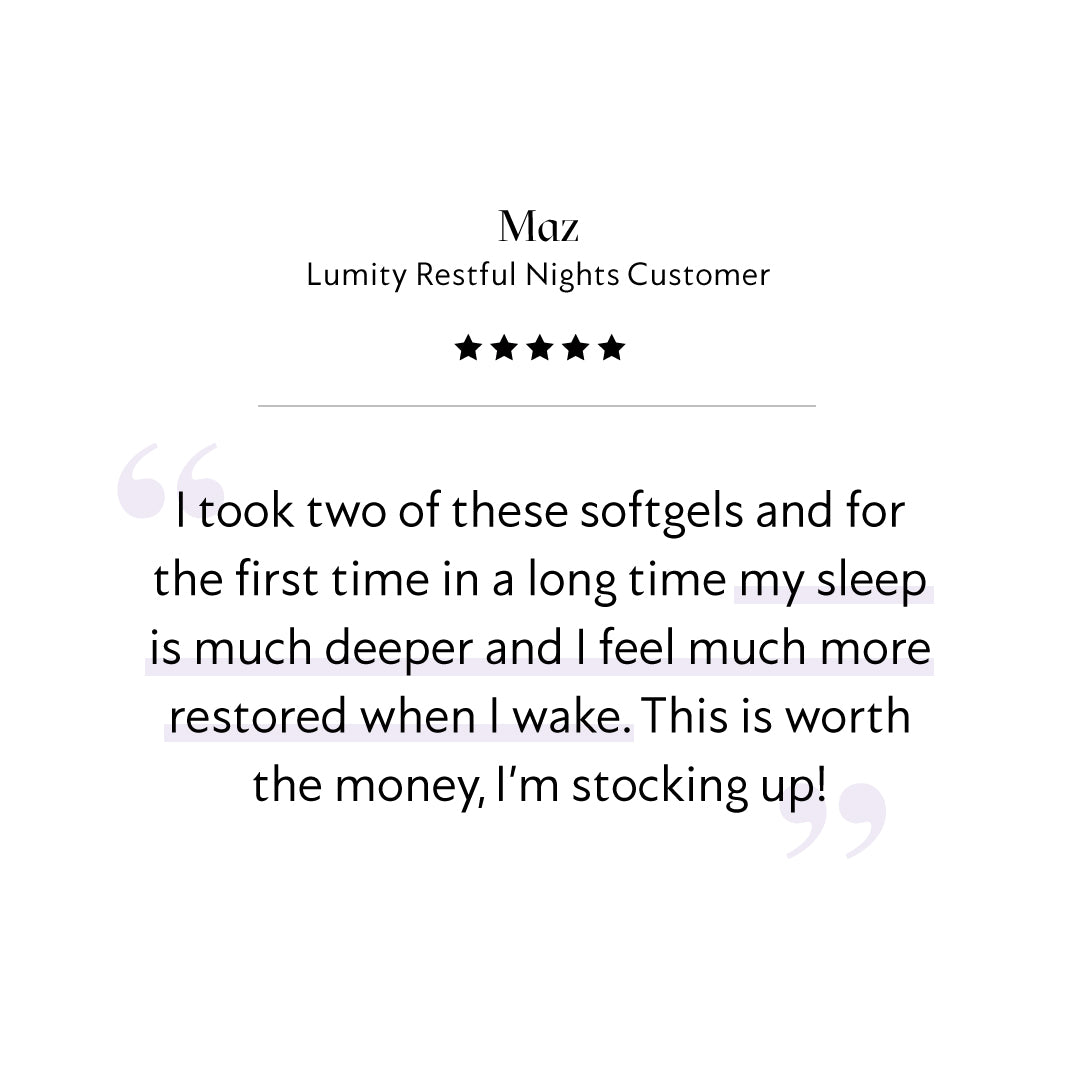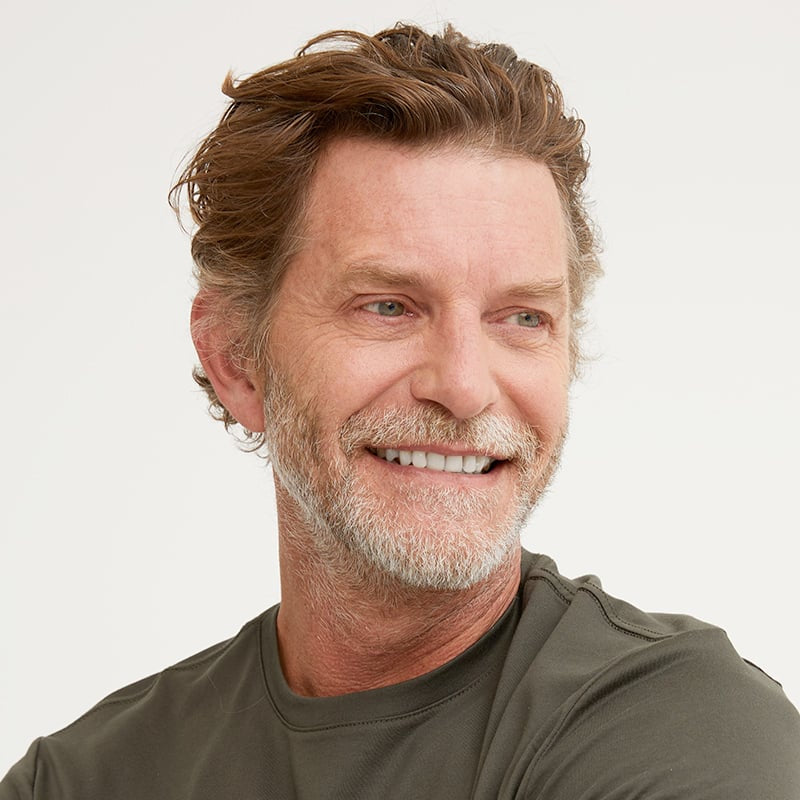 Proven Results
105 women and men were invited to take part in a 4-week consumer study to test and measure the benefits of our Restful Nights targeted support supplement. 
100%
of participants who struggle to fall asleep found it easier with Restful Nights
98%
of participants who struggle to fall asleep slept deeper and for longer with Restful Nights
89%
of participants who wake frequently throughout the night woke up less whilst taking Restful Nights
95%
of participants who wake frequently throughout the night found it easier to fall back asleep with Restful Nights
90%
of participants who don't feel rested when they wake up felt more rested whilst taking Restful Nights
Lumity Customers, Real Reviews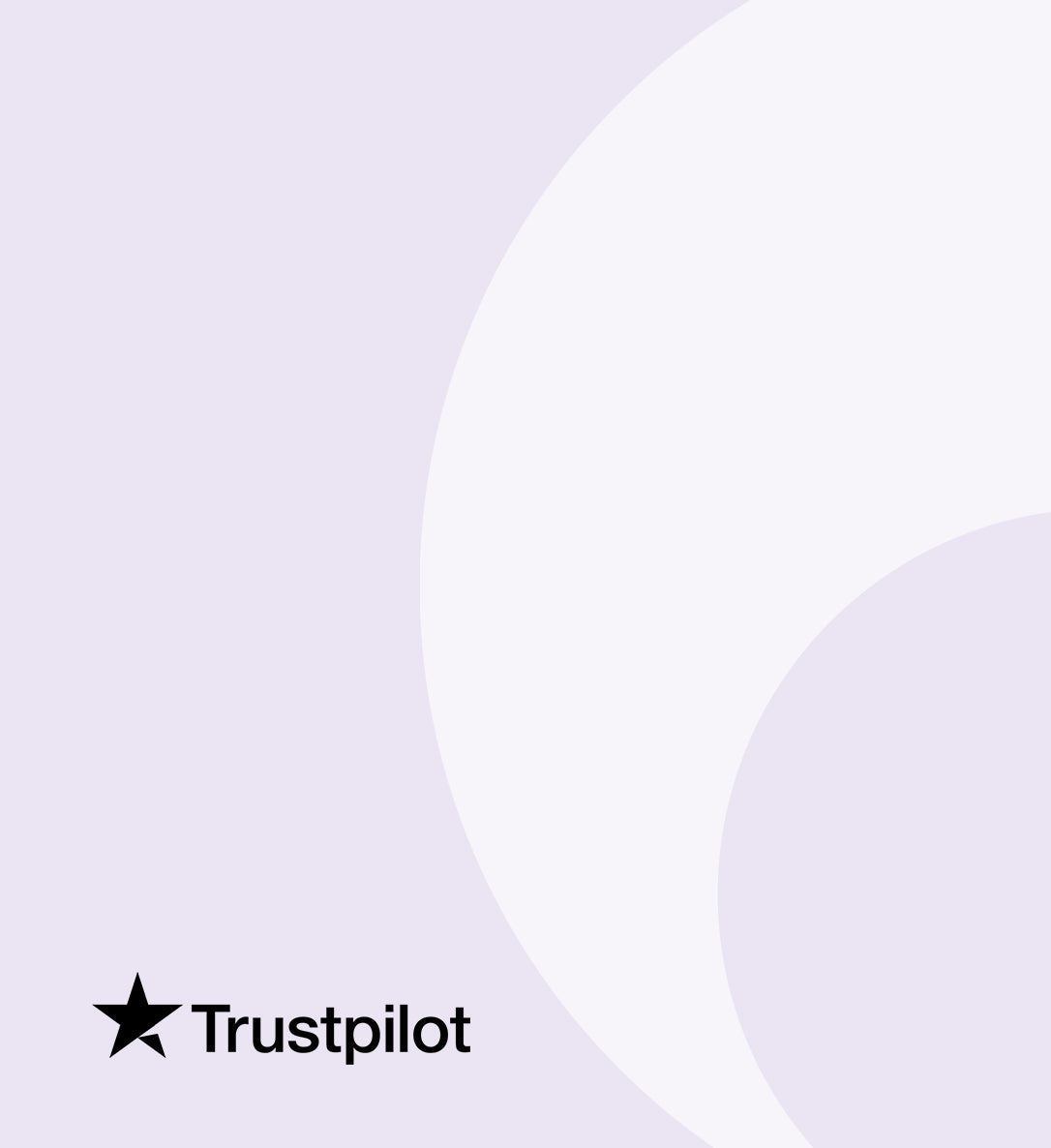 "I had the chance to test the restful night booster for a month, I have struggled to get a proper restful nights sleep for years mainly due to pain and more recently the menopause hasn't helped either, I have tried all sorts of things and nothing has worked but when I started taking Lumity Restful Night Booster, I was falling asleep nearly as soon as my head hit the pillow, if I had to get up in the night I was straight back to sleep and when it came to getting up at 4:50am alarm I wasn't already awake as I usually am, but once up I seemed to have more energy which as I suffer from fibromyalgia more energy is really good. I have nearly finished my month and I am still sleeping well compared to before and I don't want that to stop having a good nights sleep, so I have taken up the offer of being able to purchase some more before they go on general release. I appreciate the benefits of a deep and uninterrupted sleep that the Restful Nights Booster brings me."
Restful Nights customer
Need To Know
Are they suitable for Men and Women?

Restful Nights is effective for both men and women. The recommended dosage is 2 softgels per day. We do not recommend exceeding this dosage.
Will Restful Nights make me sleep better?

Our Restful Nights supplement helps to support the nervous system, allowing you to wake after a good night's rest feeling deeply replenished and restored. During a 2-week consumer trial of 60 men and women, 87% agreed they fell asleep easier.
Why does Restful Nights work faster than your Morning & Night Supplements?

Lumity Morning and Night supplements are designed to work differently. By supporting the efficiency of various processes in the body, this level of support is a gradual supplementation. Restful Nights is designed to target daily needs that require instant support.
Is there a risk of negative side effects if used too regularly?

No, all dosages are calibrated to comply with recommended daily amounts and will not cause any toxicity if taken daily over extended periods of time.