Best Health and Nutrition Blogs 2020
Looking for the best Health and Nutrition blogs of 2020? 
You've come to the right place. 
It's never been more important to look after ourselves inside and out so we're always on the lookout for an inspirational blog (or two). 
We've rounded up some of the best Health and Nutrition blogs available for all things food, lifestyle and all the nutrition advice and ideas to get you on the right track. 
From the creators of the health-focused food box company, the Mindful Chef blog is full of meal plans, lifestyle and nutrition ideas. Myles and Giles launched their website and blog in 2015 and have progressed to grow Mindful Chef into a nationwide, household name. 
"We mainly use the Mindful Chef blog to highlight recipes, product launches and any work we do with our community" - Mindful Chef
Sarah started My New Roots back in 2007 and likes to focus on holistic health and wellness. After studying Holistic Nutrition, she knew that she wanted to share her knowledge with the world and for it to not just be restricted to those who study the field. Showing people how to take better care of themselves through diet and lifestyle, My New Roots has only just begun. 
"My blog focuses on holistic health and wellness, food-as-medicine, and how cooking can connect us to so much more than we ever thought possible!" - Sarah, My New Roots
Applying her wealth of knowledge about nutrition from Top US universities, Mia Syn shares healthy and delicious recipes. As a regular on TV affiliates across the US and the host of Good Food Friday on ABC Charleston, Mia provides fantastic advice on food and the science behind it. 
"Nutritionbymia.com features easy healthy recipes and meal ideas, evidence-based nutrition tips and entertaining ideas for every occasion." - Mia, Nutrition By Mia
Katie created Chocolate Covered Katie just for fun. The blog quickly became a hotspot for healthy desserts and comfort food recipes with over 8 million viewers each month. Featuring on The Today Show, Bon Appetit, People Magazine and more, Katie shows us how we can enjoy the delicious things without feeling bad about it. 
As a registered dietitian, wellness coach and author, McKel has grown Nutrition Stripped into one of the best blogs to follow for a healthy and happy journey to improving your lifestyle. With over 90% of the content free to use and view, McKel's aim is to guide you through a way of eating and living that's perfect for everyone's individual needs. 
Inspired by her grandmother, Jocelyn Delk Adams created Grandbaby Cakes. With classic southern recipes in a modern and accessible way, it's easy to see why this is a great blog to follow. It aims to inspire the next generation of bakers and cooking enthusiasts by teaching them kitchen skills and how to enjoy dessert without feeling guilty. Bring an element of love into your baking with these cleverly crafted recipes.
Sisters Jasmine and Melissa Hemsley created Hemsley + Hemsley in 2010 and wanted to help people with their digestion and relationship with food. After cooking for some prestigious clients, their blog grew and now offers a wide variety of recipes for all ages and audiences. It's the perfect blog for those who are just beginning their healthy relationship with food journey to those who are more experienced. 
Award-winning photographer, videographer, and home chef, Jessica, has been blogging and cooking for the last 10 years. After going vegetarian and now vegan herself, she shares recipes tailored for those who are vegan and vegetarian and anyone who is looking for a healthy way of life. This provides advice on how to live a balanced lifestyle whilst eating healthy, exercising, and taking care of your mental health. Jessica's blog is a great one to keep up-to-date with.
With a philosophy of move, munch, meditate, it's easy to see why Madeleine Shaw's blog is one of the best for nutrition and exercise. After having an unhealthy relationship with food as a teenager, Madeleine realised that there was a better way to live. She taught herself how to cook and eventually fell in love with food, life, and herself. She shows you how to cook and prepare good food and look after your body.  
"Built in the kitchen, Sculpted in the Gym" greets you when you first arrive on the Fit Men Cook blog. Created by Kevin Curry when he was in his late 20's, he began meal prepping as a way to help him through his struggles and decided to share that with others too. The blog has now developed into a recipe book and no. 1 app. With many delicious recipes, this blog will get your taste buds flowing.
Christal began her career as a nutritionist in 2010. After being a consulting nutritionist for a few years, she decided to combine her knowledge and love of food into one helpful blog. Showing that healthy, whole foods can not only make you feel good about yourself but taste delicious. With flexible and easy to follow recipes, Nutrition in the Kitch is one to follow.
Marisa Moore runs a highly successful blog and is a trusted food and nutrition expert. Her blog highlights her love of food and healthy recipes. From her crispy avocado fries to cheddar chive cauliflower bites, it's full of delicious recipes that are healthy as well. No matter your ingredients, there's a recipe there for you.
Dr Hazel Wallace founded The Food Medic with the aim to create an educational bridge between traditional medical advice and the latest thoughts and developments around nutrition and other areas of lifestyle. Full of helpful and educational information, The Food Medic is a great blog for everyone who wants to become a healthier version of themselves.
Nadia shares her passion for delicious, healthy and nutritious food on her blog. Whether you're looking for a main, snack, side or drink, Nadia's blog has everything you might be looking for. The video tutorials she shares helps to make her recipes more accessible and easy to follow.  
An award-winning Nutritional Therapist, leading healthy eating expert, chef, author and broadcaster, Christine Bailey's blog is perfect for everyone looking to change their lifestyles. A firm believer of keeping it simple and focusing on food to nourish the body and mind, Christine believes that nutrition should not be complicated. 
Rosie Letts runs her highly successful blog whilst being a full-time nutritionist. Showing how to cook simple and easy recipes and maintain a healthy lifestyle, her blog is full of useful guides, recipes and news articles. With specialities in digestive, fertility and weight management nutrition, Rosie shares her knowledge with the world. 
Nutrition Happens is run by May who uses her space to show how the best lifestyle is being both a health lover and a food lover. Showcasing how easy it is to create healthy meals, snacks and other recipes, Nutrition Happens is the perfect blog for anyone at any level of their health improvement journey. 
It's not about diets, it's about a way of life! The motto that greets you when visiting Nic's Nutrition. Nichola is a UK Specialist Registered Dietitian who aims to promote easy to understand nutrition and diet tips whilst still allowing yourself to indulge every now and then. If you're looking for a way to change your life, this could be the blog for you. 
So there you have it, our favourite Health & Nutrition bloggers you should be following right now! If you're looking to improve your health and in particular your immune system, then try Lumity's Immunity Support Supplements. They are the perfect way to support a healthy and nutritious lifestyle and get the nutrients you need if you leave a busy life.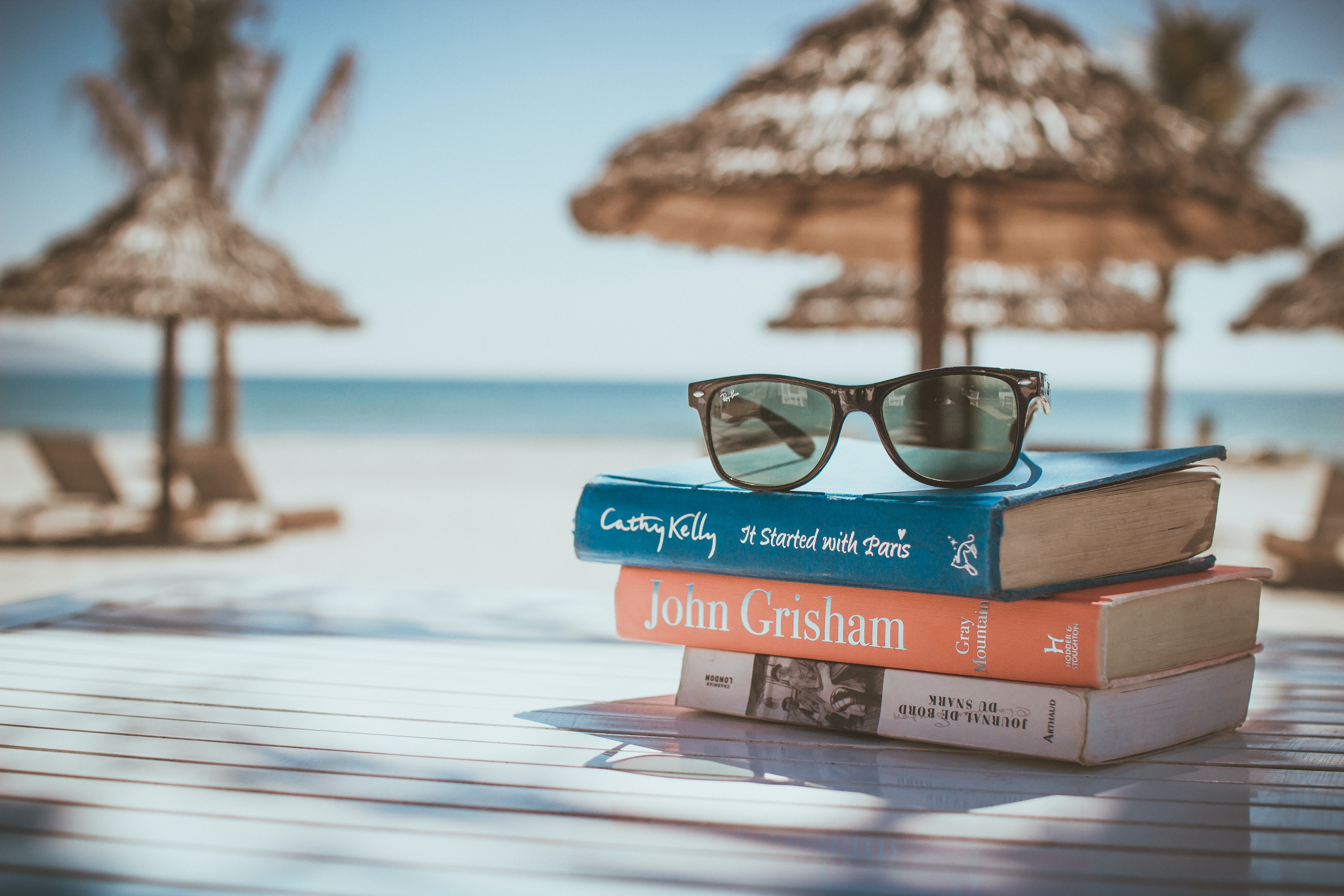 Holiday Beauty Essentials To Pack in 2020
Staycations have become a necessity with many of us opting to take our holidays in our home country rather than go abroad. But, with the cost of flights to places like Italy at bargain prices, lot...
Read more