The Supplements Every Busy Parent Needs
Created in partnership with Sheerluxe

When you have a family to take care of, it can be tricky to find the time to focus on your own health. Between broken sleep, early starts and hectic schedules, it can feel like an impossible feat to keep your energy up. Fortunately, Lumity has you covered with its science-backed supplements. Proven to support energy, sleep, mood, skin and more, here's why they're the secret wellness weapon every busy parent needs to know about…

Tell us more about Lumity…
After the birth of her first child, Cambridge-educated PhD and research scientist Dr Sara Palmer Hussey became fascinated with finding a solution to waning energy levels, reduced immunity and ageing skin. Following years of scientific research, Lumity was born. Lumity's hero product – it's Morning and Night Supplement – is a powerhouse of vitamins, minerals and botanicals designed to support health from all angles, ideal for busy parents looking to feel and look good and be the best version of themselves. Loved by A-listers and beauty editors, it stands out from the crowd in that it's backed by science and does what it says. Last year, Lumity launched two booster supplements – Power On and Restful Nights 

So, what's on offer?
The ultimate nutritional support for busy lives, Lumity's Morning and Night Supplements are made for mums and dads juggling parenting, a career, a social life and everything in between. Taken first thing in the morning and just before bed, the formula works as a two-step team to repair oxidative damage for supple, glowing skin; support strong bones, joints and teeth; and boost mood and energy levels. Lumity also contains selenium, zinc and vitamins C and D, all of which are critical for a healthy immune system, something which is more important than ever, especially at the start of a new school term when bugs and viruses are lurking around. The clinically proven formula gives the body a supply of the right nutrients at the right time, so rest assured you're ticking all the nutritional boxes with your daily dose, however hectic life feels.

What will it do for my skin?
If you worry that parenthood is taking its toll on your complexion, Lumity has you covered. The Morning capsules boost skin at its deepest level, bolstering collagen production and protecting against oxidative damage, including pollution. The Night capsules, meanwhile, harness the reparative properties of sleep to nourish the skin throughout the night, even if you do only manage to get a few hours' kip. Plus, results can be seen in as little as 28 days.

How exactly can Lumity help with energy levels?
While the original Morning and Night formula will give your energy levels a helping hand, Lumity's new Power On Booster is a sure-fire way to counteract late nights and early mornings. Ideal for those days when you need something extra, its unique blend of vitamins and minerals will provide a gentle supply of energy throughout the day, with reduced tiredness and improved mood. Did you know stress also saps energy levels? This clever supplement helps counteracts that, leaving you in a more balanced frame of mind.
"As a mother of three young girls, I take the booster if I want a more productive day and it works. I feel physically more energetic, younger and my brain fog disappears." - Lisa, Trust Pilot

What about sleep?
Helping you wind down faster in the evening for a restorative sleep when it's needed the most, Restful Nights is the booster to try. The formula can also help you fall back asleep more quickly after night-time feeds. A scientifically calibrated combination of powerhouse ingredients, including magnesium, renowned for its anxiety-reducing properties, and Holy Basil, an adaptogen used for centuries to help the body better deal with stress, this intelligent formula will leave you feeling rested come morning.

What does the science say?
After a 12-week, independent clinical trial, 92% of participants taking Lumity's Morning and Night formula noticed a significant shift in the condition of their skin, hair and nails; 84% reported they had more energy and fewer instances of waking up in the night; 88% noticed fewer energy slumps throughout the day, with increased immunity and improved emotional balance also scoring highly among the findings. And when it comes to the boosters, in a four-week consumer trial of Restful Nights, 83% said they fell asleep easier, and 79% said they had a deeper sleep. Plus, after a four-week trial of Power On, 79% said they felt less sluggish throughout the day while 77% said they had less brain fog.

How to take them?
The new booster supplements have been designed to be taken alongside Lumity's hero formula – they are quite literally 'boosters' designed to give you the edge when you need it. Taking all three together delivers advanced support, with more energy and enhanced focus throughout the day, and better rest and recovery by night.

Anything else?
Lumity is free from binders, anti-caking agents, flavourings, sugar, caffeine and fillers, making it a natural and science-backed way to improve your health. All boosters are vegan friendly, plus Lumity also offers reusable glass bottles, plastic-free refill pouches and recyclable outer packing. What's more, Lumity is about to add two new boosters to its range. Launching this Autumn, keep an eye out for Green Balance (designed as a vegan alternative to their hero supplements) and Fitness Recovery – created to aid faster recovery and support bones and joints post work-out.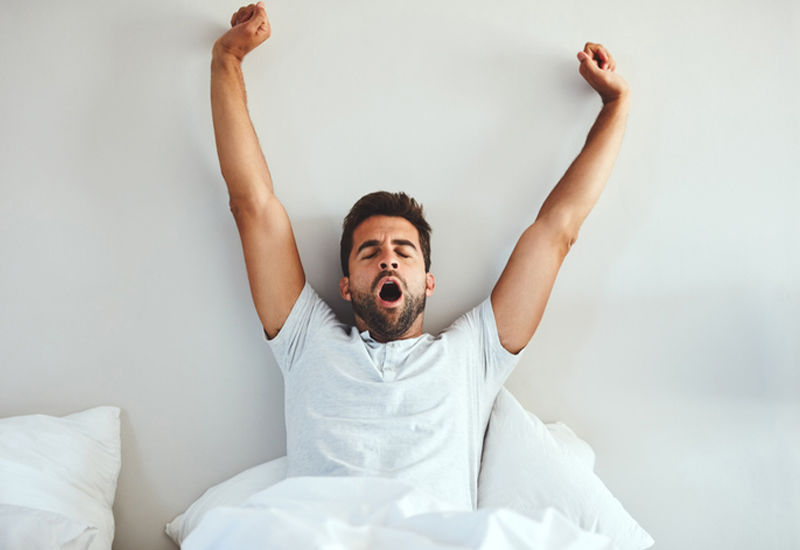 The Smart Supplement That Ticks Every Box
Created in partnership with Sheerluxe A supplement that improves energy levels, boosts immunity and brain health, supports healthy skin, bones and muscles, and enhances your metabolism may sound t...
Read more